Laser Hair Removal- Everything you need to know.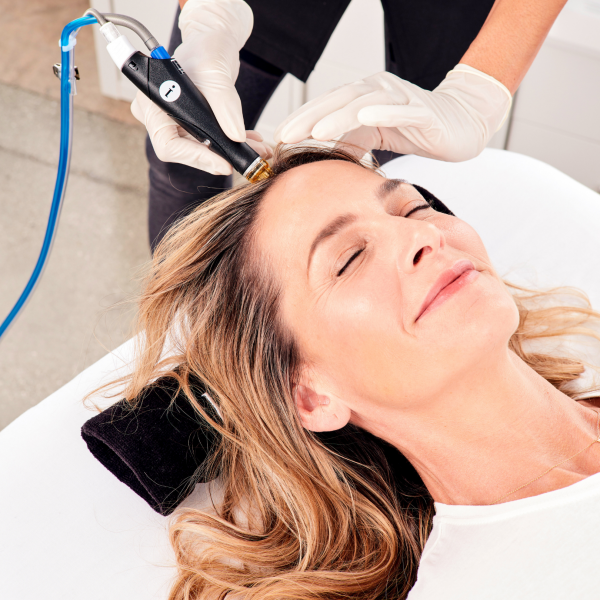 HydraFacial Keravive is a unique, relaxing treatment designed to cleanse, stimulate, nourish, and hydrate the scalp for fuller and healthier–looking hair.
How do I know if I need a Keravive
HydraFacial Keravive is indicated for people who are suffering from scalp flaking, itchiness, dryness, or irritation. It also benefits people who are experiencing hair thinning or loss due to hormonal, environmental, or physiological factors such as stress or preparing for a hair transplant or undergoing hair loss treatments such as Rogaine, Propecia, PRP, or Laser Therapy.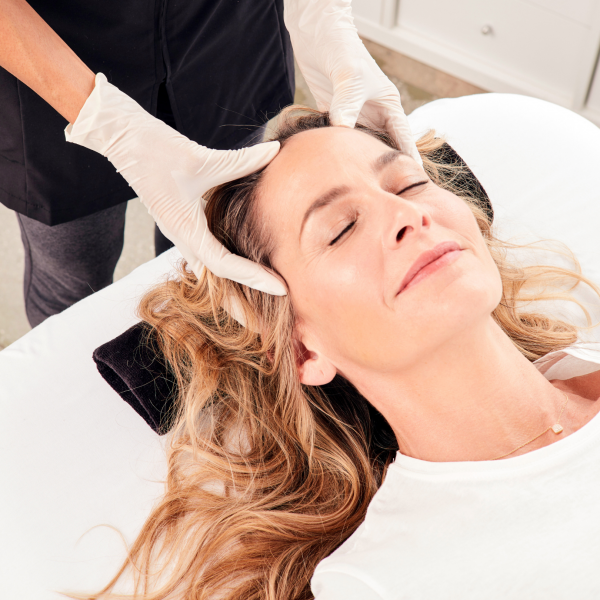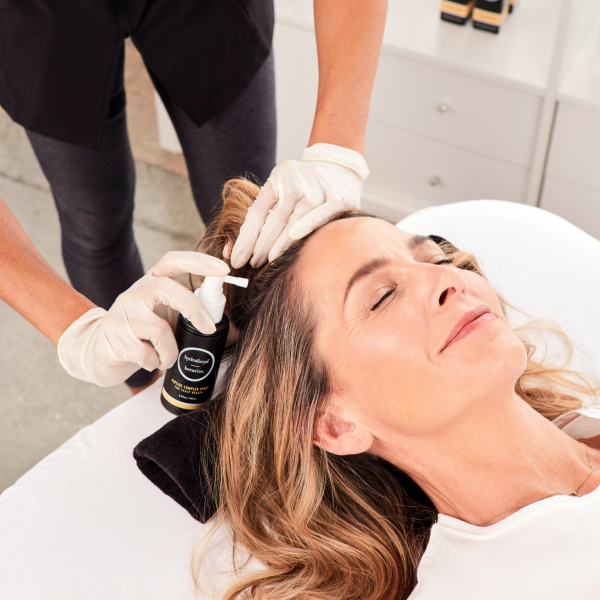 What are the key benefits of a HydraFacial Keravive Scalp Health
HydraFacial Keravive cleanses, exfoliates, and hydrates the scalp and hair follicles. The treatment removes dirt, oil, flakes, dead skin cells and impurities from the surface of the scalp and from hair follicles and stimulates scalp circulation. Keravive infuses the scalp with growth factors and skin proteins designed to nourish and stimulate the scalp and hair follicles.
Frequently Asked Questions
Interested? Book a consultation today!
Please do contact us by phone or email with any questions. We'll take time to work with you and understand the body goals that are unique to you.