Peel professional – you deserve the best!
Controlled microdermabrasion is a modern technique designed, with the help of a gentle, mechanical peeling process, to improve the skin's regenerative capabilities and to better control specific skin conditions. It has been used for over 20 years with great success by Plastic Surgeons, Dermatologists and Beauty Therapists for the treatment of skin problems such as scar tissue, pigmentation abnormalities and acne.
Results include:
The microdermabrasion treatment lasts around 30 minutes, although the length of the treatment and the number required varies according to the client's requirements.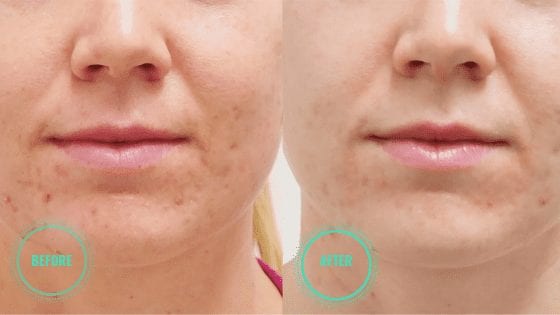 Is it new?
Microdermabrasion has been in use for over 20 years, millions of treatments have been performed.
Is it painful?
Absolutely not. Without reaching the critical peeling depth Peel Professional™ MDA remains free of discomfort and pain. The action of the crystals and the hand piece is extremely gentle on the skin. The intensity of the treatment is completely controlled by the therapist.
How many treatments do I require?
The number of treatments required is dependant on the skin condition. Most common conditions require between 6-10 sessions. A maintenance session is usually required every 5-6 weeks.
When will I see results?
You will start to see the results after the first treatment as the appearance of the skin and its texture improves.
Is it risk-free of allergy?
Aluminium oxide crystals used are completely inert and cannot cause a reaction.
Is it risk-free of scars and pigmentation?
Far from causing scars, MDA is used to treat them. Pigmentation problems can occur only if the peeling depth reaches melanocytes in the base membrane. The base membrane is only reached during scar treatment.
Is Microdermabrasion Safe?
As with all treatments that penetrate the skin or disrupt the skin's surface, the safest procedure will be carried out by a professional. In fact, many people choose microdermabrasion over chemical peels and laser treatment because it is generally safer and more cost-effective.
Microdermabrasion works on all skin types and colors. It makes subtle changes, causing no skin color change or scarring.
Skin is temporarily pink after the treatment but fully recovers within 24 hours. It doesn't require surgery or anesthetics. It's painless with effective results.
What are the results after Microdermabrasion?
People with uneven pigmentation, fine lines and clogged pores can benefit from a series of microdermabrasion treatments.  The treatment renews your skin and gives a fresher, younger-looking glow. After effects: Your skin will feel softer Increased circulation Newer, healthier skin cells are produced.
Effective in reducing lines around eyes and mouth