Lift, Tone and Tighten with Radio Frequency Treatments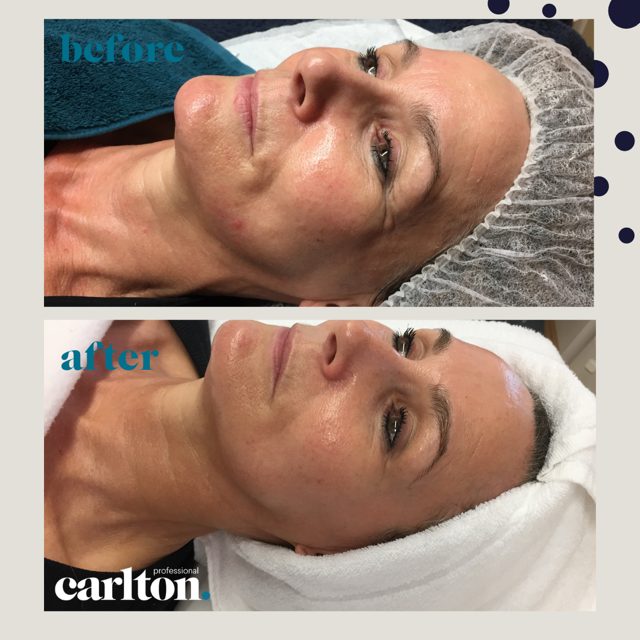 Our radio Frequency treatments are used to lift, tighten and tone the contours of the face and neck. it can also be used on the body to firm and help reduce the appearance of cellulite – inch loss after just one treatment.
The heat produced by the radio frequency penetrates deeply into the dermis, where it stimulates collagen production as well as restructuring and repositioning existing collagen. This obtains a lifting and filling action. when we combine this with vacuum suction, we can also detox the area, draining away lymphatic fluid, plump out fine lines, and improve the texture of the skin.
Is RF painful? Suitable for me?
RF Pro shouldn't ever be painful. you will feel a warming sensation on the skin, and under the surface of the skin. this should always feel soothing, comfortable, and even relaxing. it is a pleasant treatment to experience.
Radio Frequency carries a few restrictions, but it is suitable for most people, male and female. it can be used as a preventative and a corrective treatment.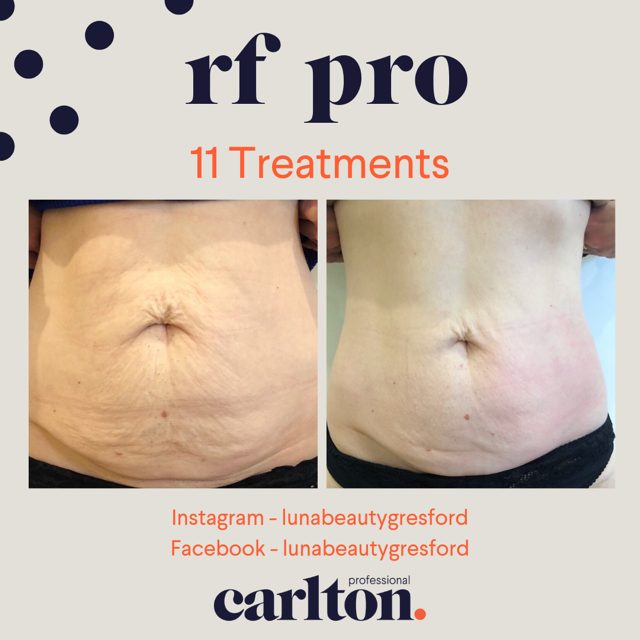 What results should I expect to see?
Some clients see results immediately, however some will need to wait 3 or 4 treatments to see noticeable results. Effects should include skin texture appearing smoother, contours of the face will appear lifted, and fine lines will appear reduced. Commit to a course of 10 treatments, and achieve the best results possible.
It is impossible to say how many treatments are needed as individuals cases differ. As a guideline recommend 10 to 12 treatments, taken at a rate of once every 5 days to get the best results. After this, maintenance may be undertaken once a month.
The rewards for your commitment could be as follows;
Tighter, firmer skin, a lifted appearance and improved facial contours, inch loss in the body, improved skin tone, colour and texture enhanced metabolism, improved lymphatic drainage, leading to clearer, brighter skin.
Treatments are 45 mins £50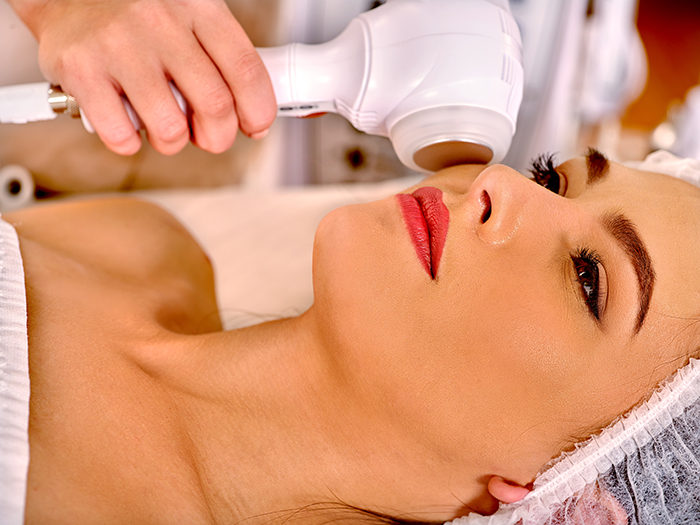 Get in touch to book Radio Frequency
You'll get a 45 min skin tightening facial  for just £50
Your 8 course of facials will be just £400